In the words of Walaa Al Nadi: "My business has helped provide my family with financial security"
Date:
Walaa had a secure life with her husband and three children. Her husband was a full-time employee who was well-paid in a private company. Unfortunately, amid the COVID-19 pandemic, his company had to downsize, and he did not make the cut. Left without a stable source of income, Walaa jumped at the opportunity when she heard about the programme.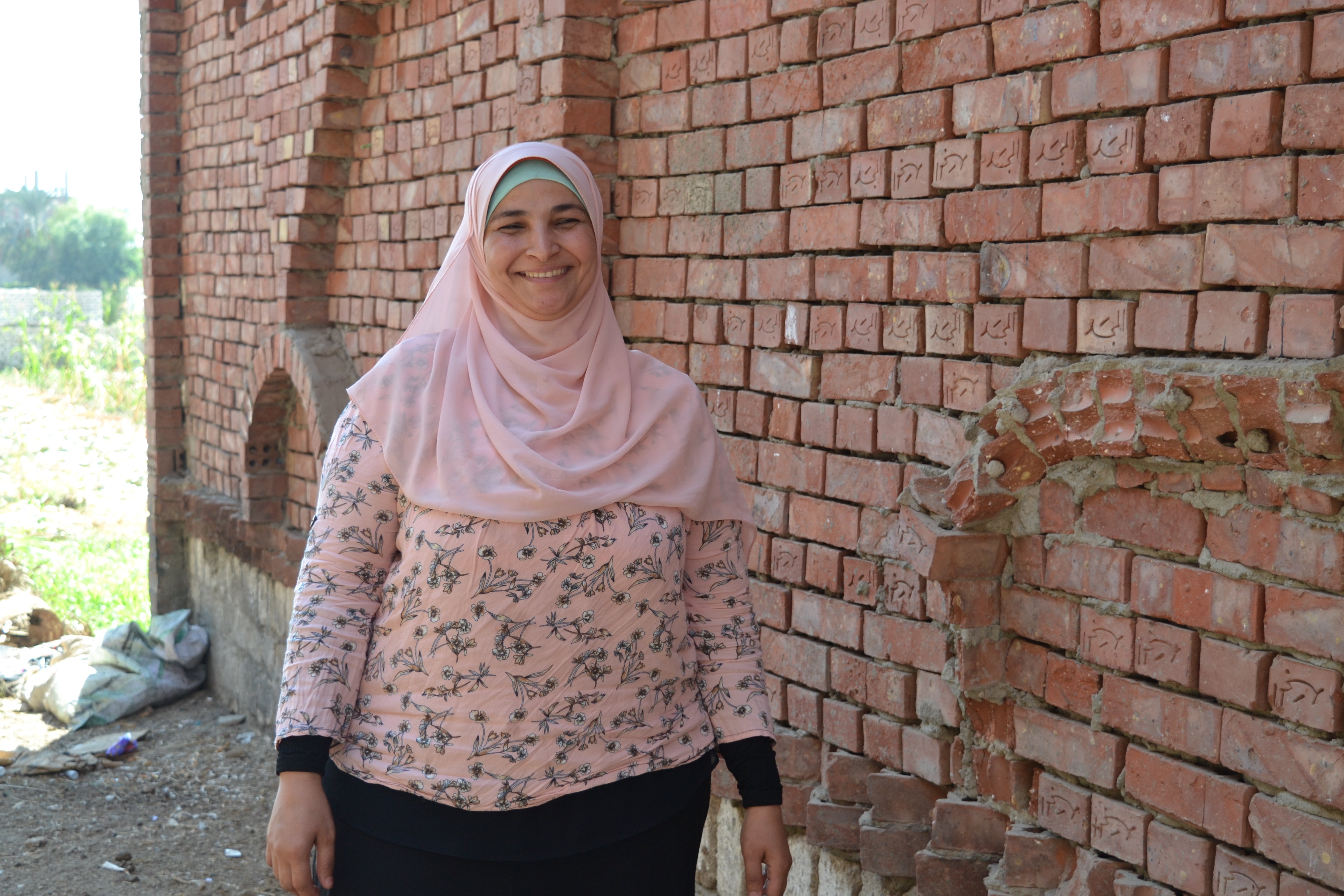 "This opportunity could not have come at a better time. My husband had just been laid off from his job without any compensation and we did not have any other source of income. I joined through word of mouth from peers in my village who had joined the programme since 2019, and it was perfect timing.
I told my husband, "You have been carrying the family load for 15 years; now it's my turn to bear the load for a while". Throughout the trainings, I learned to seize any opportunity that crosses my path. Starting a business requires spirit and passion, but above all, a belief in oneself and the persistence to continue. The market is open to those who survive challenges and are not quitters.
That is why I am always looking to diversify my portfolio, to provide my customers with different products they might need depending on the season. At first, I started by selling sanitary pads, then, I began adding different products based on demand. I also noticed that there weren't many stores around our neighbourhood that sell ready-made clothes or home fabrics. So, I immediately seized the opportunity and made use of the sowing machine I have at home but never used as a source of income. I now sew dresses, pants and bed sheets and sell to my neighbours.
Although I worked some short-term jobs before, having my own money from my own business feels completely different. I calculate every penny because I know this is what will make my business grow. My goals are to rent a shop on the village's main road and to become a wholesaler.
My business has helped provide my family with financial security during a tough situation, and it has opened many doors that we had never even considered before."
The "Stimulating Equal Opportunities for Women Entrepreneurs" brochure summarizes the results of the strong partnership between UN Women and Procter and Gamble (P&G) that started in 2017 in support of women's economic empowerment in Egypt and promote greater diversity and inclusion through equipping women entrepreneurs with the skills and support they need to access opportunities as potential suppliers and distributors. Women received trainings on business development, marketing, sales techniques, financial management and soft skills. Afterwards, selected women obtained funding to establish their own private business in the retail industry with many being integrated in the distribution channel of many large corporates including P&G, Juhayna, and Mars.
The "Stimulating Equal Opportunities for Women Entrepreneurs" programme is implemented in Beni Suef and Minya, within the framework of the global P&G/UN Women programme. This project is part of UN Women's wider Women's Economic Empowerment portfolio in Egypt, which is implemented in partnership with the Government of Egypt and in collaboration with the private sector.