"It's simple, but will make a difference" Electricity consumption video
The largest consumption of energy usually occurs in our homes. If we change our wrong behaviors, we will be able to rationalize our energy consumption and be part of the change...Women have proven that change is possible and in smart and simple ways, it's simple, but it will make a difference! This campaign has been developed in partnership with the National Council for Women in line with COP27.
Featured story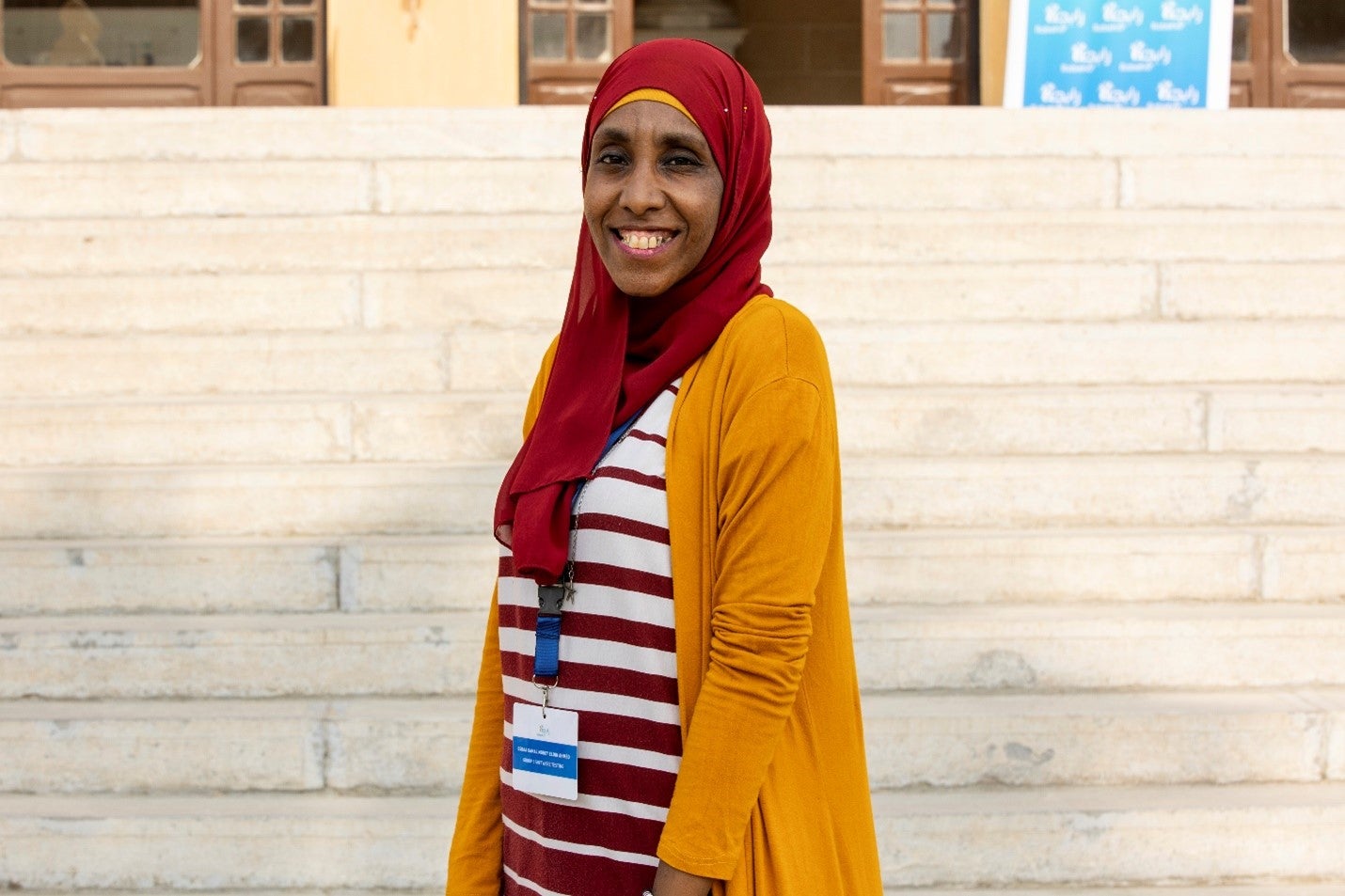 Israa Gamal Mohie El-Din, graduated from the Department of Food Sciences, Faculty of Agriculture, in 2015. She currently works as a freelance marketing consultant to different companies and was part of the Information and Communications Technology (ICT) team at the 27th Conference of the Parties (COP27) held in Sharm El-Sheikh, Egypt. Mohie El-Din took part in the ICT training provided under the UN Women/UNIDO Egypt Joint Programme 'Rabeha'. Read more>>
Mervat always dreamed of working and establishing her own business to support her husband and create a better life for herself and her family. Joining the "Stimulating Equal Opportunities" programme, Mervat, along with two other trainees, started their own business where they rented out a small shop and started selling everything a woman may need. Read more>>
The "Human Library" social experiment
The "Human Library" is a new social experiment implemented within the framework of the "Because I am a Man" campaign through the partnership between the National Council for Women and the # UN Women Egypt, with the support of the Swedish International Development Cooperation Agency (Sida) and Global Affairs Canada.