"Stimulating Equal Opportunities For Women Entrepreneurs" Brochure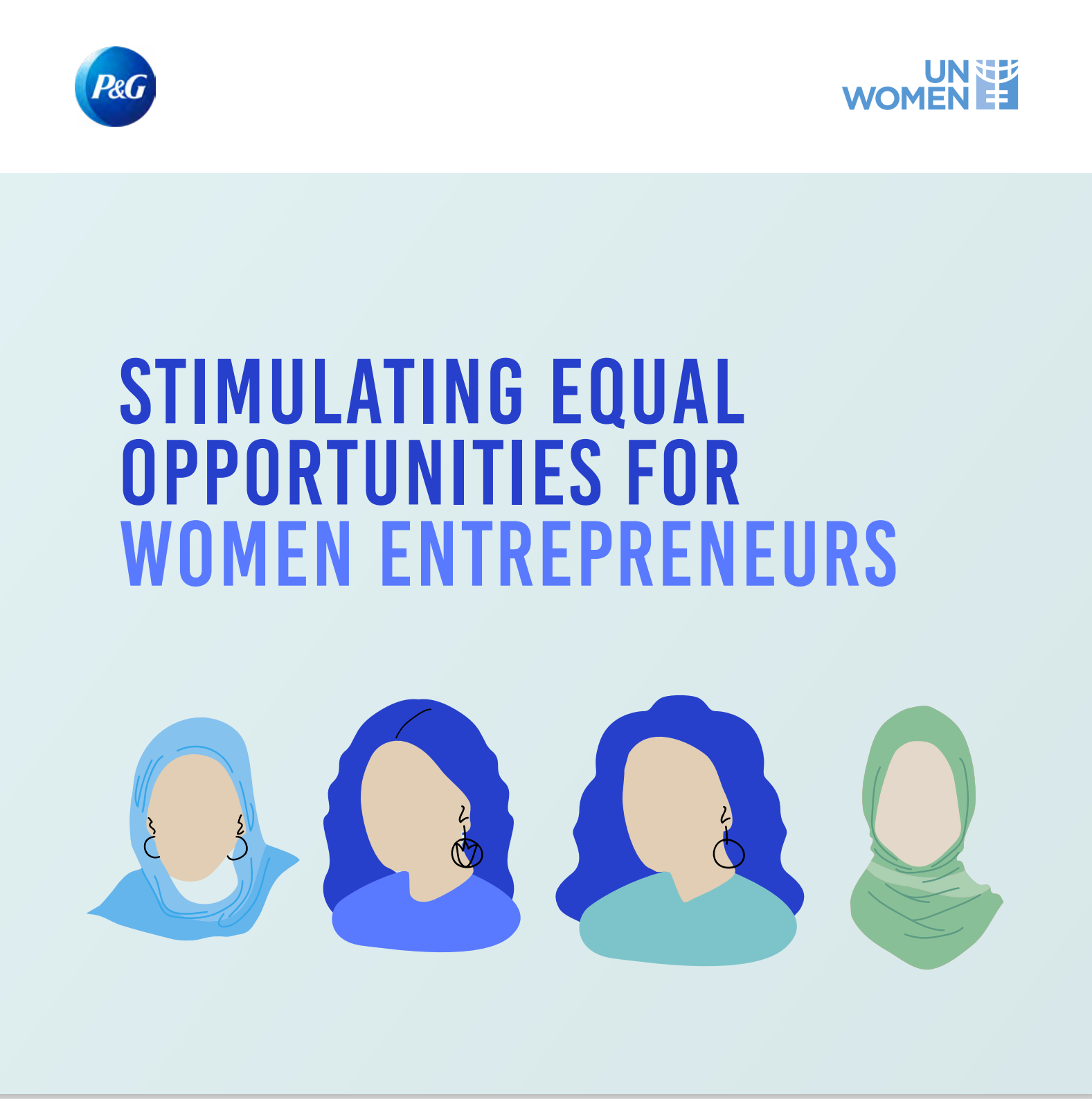 The "Stimulating Equal Opportunities for Women Entrepreneurs" brochure summarizes the results of the strong partnership between UN Women and Procter and Gamble (P&G) that started in 2017 in support of women's economic empowerment in Egypt and promote greater diversity and inclusion through equipping women entrepreneurs with the skills and support they need to access opportunities as potential suppliers and distributors. Women received trainings on business development, marketing, sales techniques, financial management and soft skills. Afterwards, selected women obtained funding to establish their own private business in the retail industry with many being integrated in the distribution channel of many large corporates including P&G, Juhayna, and Mars.
This brochure includes voices from the field through different human-interest stories under the programme, implemented in Beni Suef and Minya.
View online/download
Bibliographic information