Women's Economic Empowerment in Egypt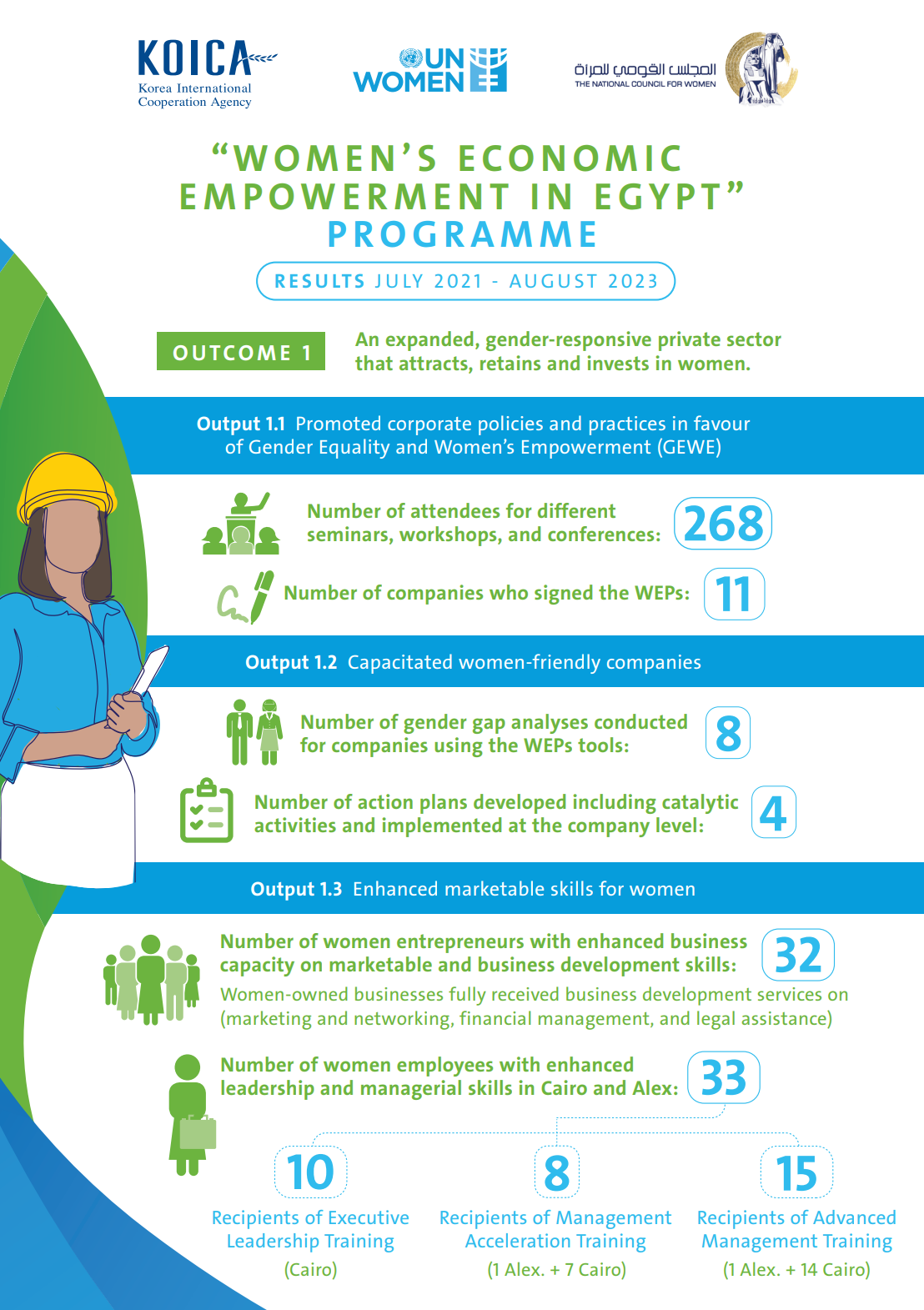 This infographic highlights the main results achieved under the "Women's Economic Empowerment in Egypt" programme between July 2021 till August 2023. This programme is implemented by UN Women Egypt in partnership with the National Council for Women (NCW), the Ministry of International Cooperation, and the Ministry of Labour and is generously supported by KOICA Egypt.
This programme falls under the 2021-2024 Multilateral Cooperation Programme for Gender Equality in Egypt and aims to economically empower women through access to capacity development, decent employment opportunities and enhanced community and labor market support for gender equality.
View online/download
Bibliographic information