In the words of Ahmed El Sheikh: "Thanks to the coronavirus crisis, I was able to see a beautiful side of my life."
Date:
Ahmed Mamdouh El Sheikh, a 38-year-old banker, is a father and husband who realized the impact of sharing household responsibilities with his wife during the coronavirus crisis. El Sheikh talked to UN Women about the positive impact of the crisis on his relationship with his family. UN Women Egypt works in partnership with the National Council for Women, civil society organizations, and the private sector to promote men's engagement in the public and private spheres through its "Men and Women for Gender Equality" programme, which is funded by the Swedish Agency for International Development.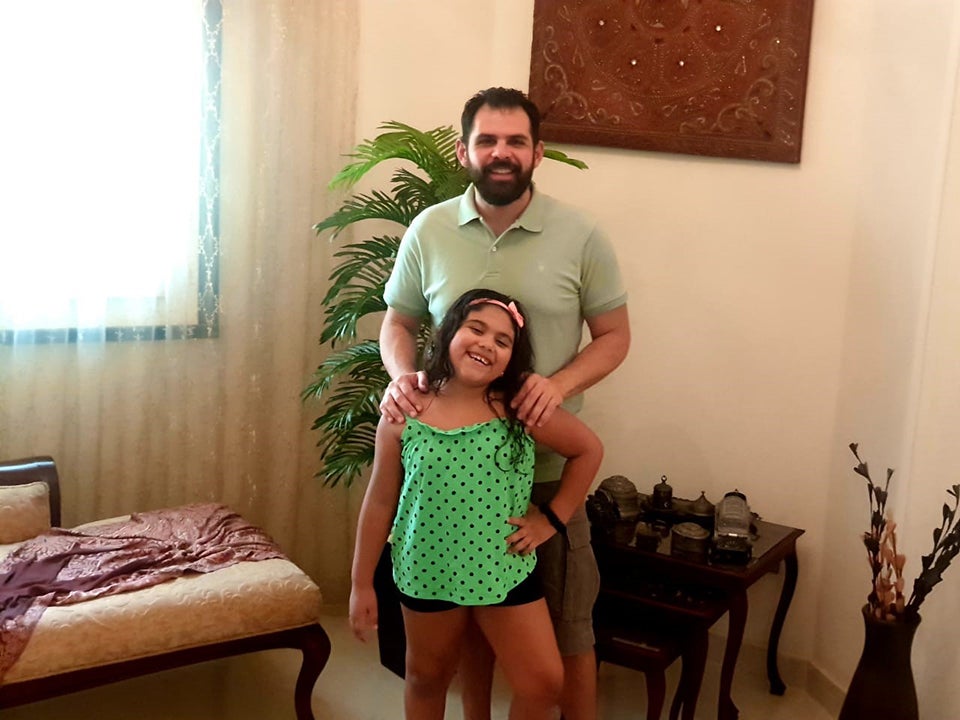 " Before the COVID-19 crisis, my life was fast and busy. Usually, my work started at 8:30 am and ended at 9 pm, so I rarely had a chance to spend quality time with my family. I usually arrived home with no energy to talk or willingness to share any house duties. While I was at work, Noura [wife] took care of the household chores and I only had the weekend to spend time with her and Leila [their 7-year-old daughter].
After COVID-19, the partial lockdown in March 2020 and the change in working hours, I noticed a positive change in my life. My life's pace became slower and now I take part in household chores and spend more quality time with my family. At the beginning, I felt that I had no role to play, then step-by-step, I started to give a hand and participate more in cleaning and washing dishes, replacing the light bulbs, and rearranging the living room so we can all sit, chat and play together.
We started to have lunch together on daily basis. My daughter started to eat healthy and try different dishes. I felt that I am back to my childhood, when I used to enjoy lunch at one table at 3 pm after school with my brother, dad and mum.
I bought my daughter a bicycle and I taught her how to ride it. It gave her a lot confidence. I felt that she misses me, and I don't want to miss witnessing her grow.
I became more aware of what my wife goes every day and the challenges she faces inside and outside the house. Thanks to the coronavirus crisis, I was able to see a beautiful side of my life."
Read
Arabic