Sewing the seeds of empowerment in Egypt
Date:
After abandoning school at the age of 14 to care for her cancer-stricken father, Passant Naser started sewing clothing for dolls in her free time. At 16, she dreamed of becoming a fashion designer and enrolled in various dressmaking courses. But she found the trainings expensive, inefficient and old-fashioned, and when she tried to enrol in academic institutions, she was told she was too young. So, sewing remained a hobby.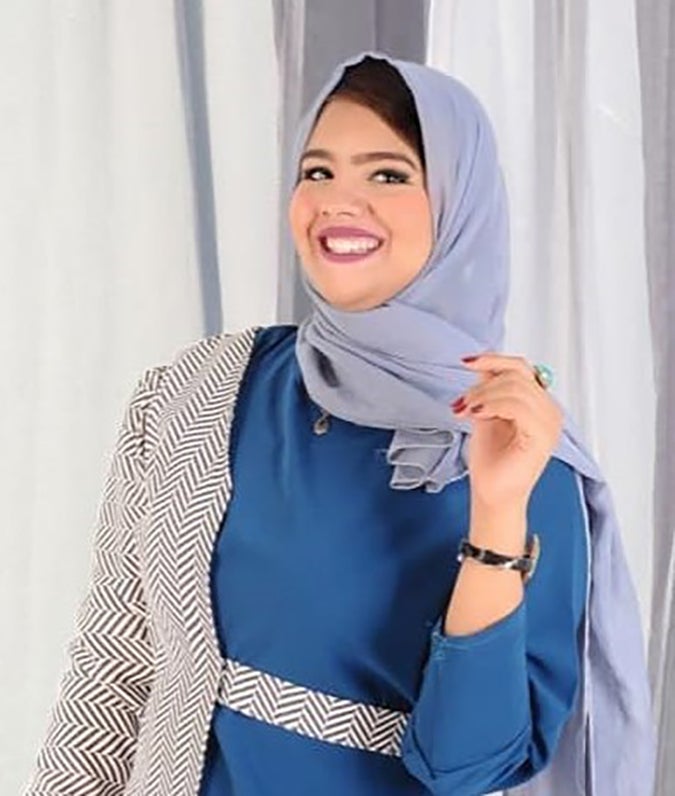 It wasn't until she was 19, when Naser enrolled in AlMashgel's free vocational trainings offered by CARE and UN Women in Cairo, that she found the "seeds of hope" to follow her dream.
"I was thrilled and flew with the idea that I will finally know how to design and sew properly and professionally," she recalls.
Naser learned to stitch, draw patterns, knit and use sewing machines. She also learned to use the Internet to search for fashion designs, as well as marketing, communications, negotiation, business development and entrepreneurship skills. By the end of the six-month training, she even received a high-tech sewing machine for her excellent work.
"In the beginning, I was afraid of coming close to a sewing machine. ... Now, I am in love with my designs and tailor for myself and many of my siblings", says Naser, laughing. "For the first time in my life, I feel full of positive energy and that I have a purpose in life."
Today, the 22-year-old Egyptian gets called in by AlMashgel management to work on purchase orders, earning an income that helps her finance her studies.
"I am the sole provider for myself and my dreams," she says, proudly. "Dream big, no matter what others say!"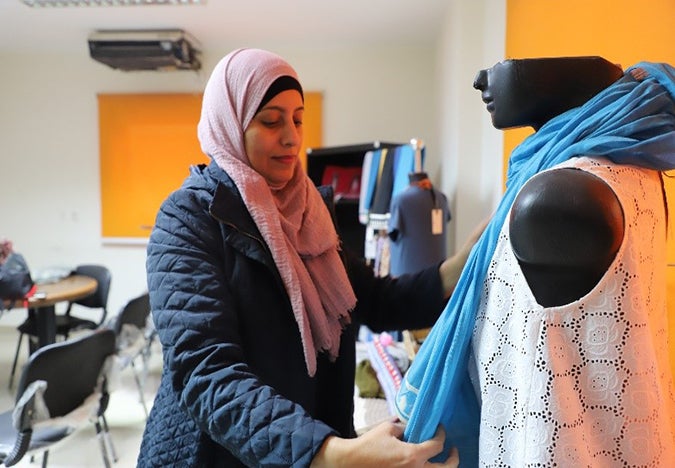 Fawzeya Ashraf, an Egyptian stay-at-home mother of two, had never been able to find a job that allowed her the flexibility to work from home. After learning to make mosaics, embroidery, and accessories through AlMashgel, she decided to specialize in making accessories such as belts, scarves and jewelry.
"When I finish a bracelet or anything I work on, I feel proud that all my hard work and time has created such a beautiful piece," she says.
Ashraf sells her accessories on the AlMashgel Facebook page, WhatsApp, or through friends.
Her supervisor, Manal Mohey El-Din, started out in the workshops back in 2018, after fleeing her home in Syria five years earlier. When she arrived in Cairo, in desperate need of work, UNHCR referred her to Care International, which secured her a job directing women to the women-friendly space through her personal connections and via social media.
"Before joining AlMashgel, I was very shy and did not know how to deal with people on a professional level," says Mohey El-Din. "However, after joining AlMashgel and taking a lot of trainings, I started to develop my interpersonal as well as my intrapersonal skills, and I feel empowered and strong."
Mai Tarek, Field Supervisor with CARE International-Egypt, explains that trainings include soft skills such as how to communicate with people. CARE also works on organizing bazaars and [establishing] partnerships to display and [sell] the women's products.
Mohey El-Din adds: "the best moment is when I see the products of other women working at AlMashgel being sold in different bazaars, and witness how happy, empowered and satisfied these women are by their work.
Mohey El-Din, Naser and Ashraf are among the 500 displaced, refugee and vulnerable Egyptian women who have received vocational and entrepreneurship training at CARE's Women-Friendly Space in Maadi, and at the National Council for Women's community centre in Haram between 2017 and 2020.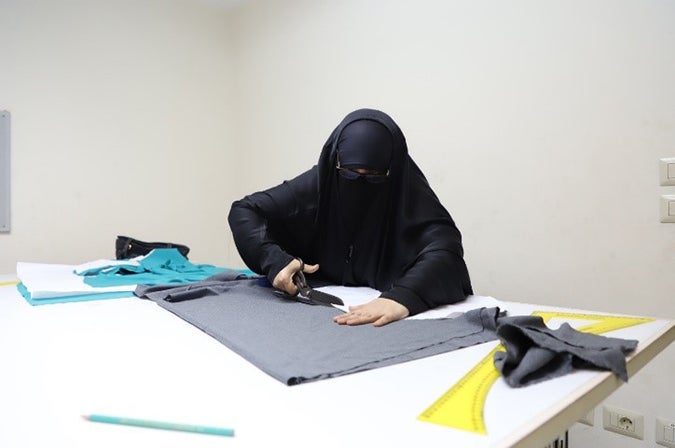 Like many of these women, 48-year-old Ibtissam Abdelrahman was unemployed when she heard about AlMashgel vocational trainings in 2017.
"Since then, my life has completely changed. Now my mind, heart and soul are all into sewing," she says.
AlMashgel falls under the Leadership, Empowerment, Access and Protection (LEAP) programme, which aims to support women from refugee, displaced and host communities through capacity-building, vocational training and access to financial services. The programme is funded by the Government of Japan and implemented by UN Women, the National Council of Women and CARE International-Egypt.
Read Arabic