MEDIA MONITORING TOOLKIT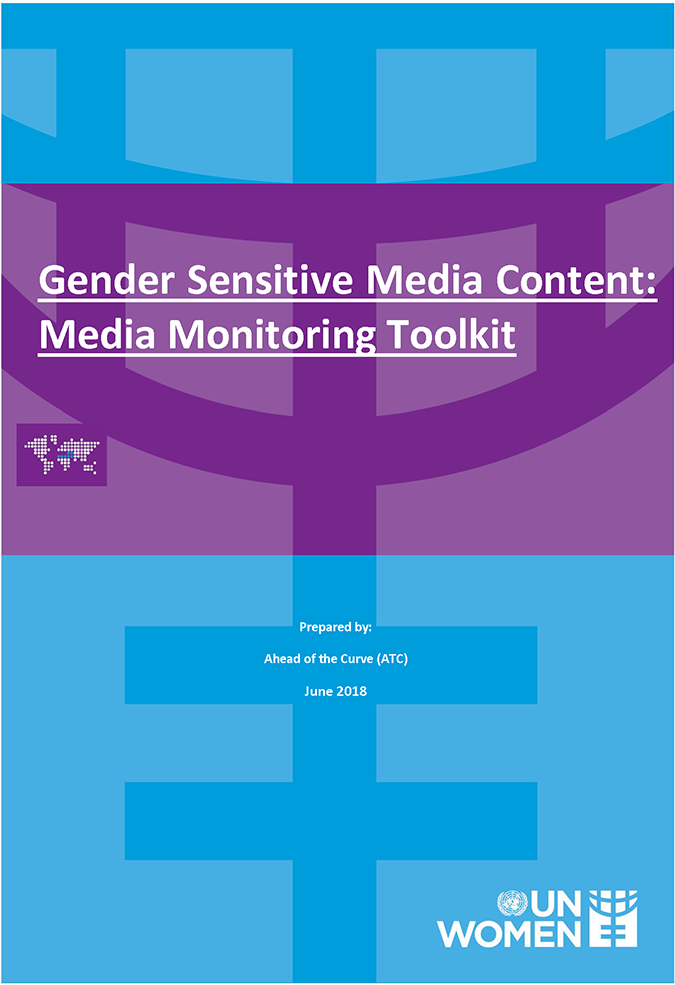 "Media monitoring toolkit" is one of the knowledge products developed under UN Women Regional Programme "Men and Women for Gender Equality" funded by Swedish International Cooperation Agency SIDA.
The content gives a brief about who can use the toolkit, the reason why media monitoring matters, giving a landscape of gender in the media and the relationships between Men and Women, in addition to gender media monitoring framework, suggested media indicators and useful resources.
The purpose of "Media monitoring toolkit" is to raise the awareness of media content producers on what to consider when producing gender sensitive media content and provide them with guidelines for developing socially conscious plots/storylines, characters, advertising, etc. and enable media professionals (e.g. critics, reviewers, etc.) to perform deeper, more socially conscious evaluations of media productions.
View online/download
Bibliographic information