The Business Case for Improving Women's Working Conditions in the Agribusiness Sector in Egypt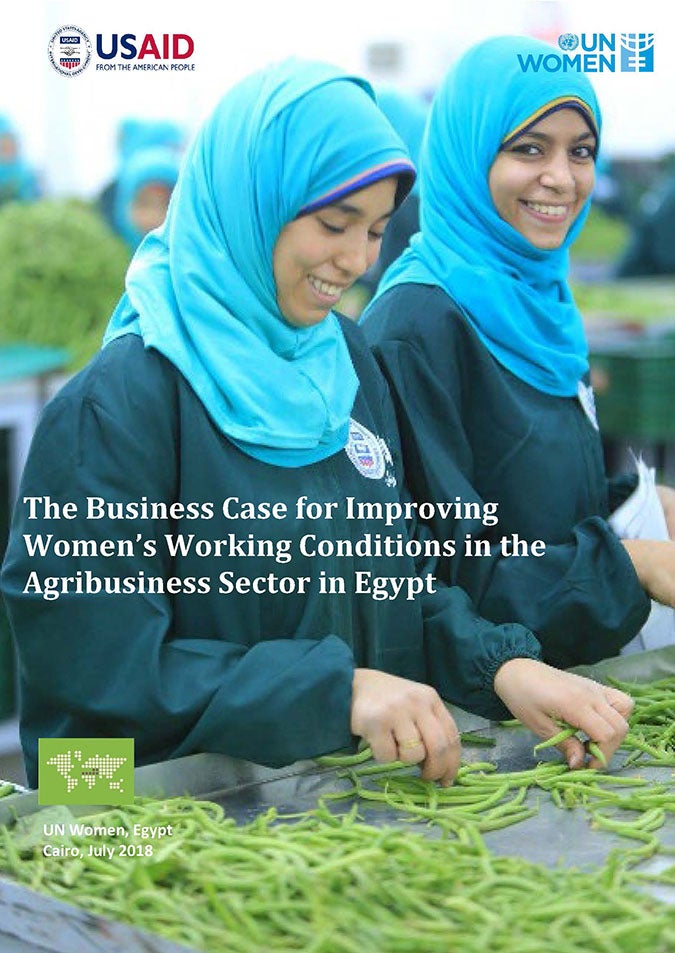 This report aims to showcase the business case of advancing supported actions towards more gender-inclusive work environment and practices in Egyptian agribusiness companies. Recognizing that in Egypt, women account for a significant proportion of the agribusiness workforce, yet, due to the challenges they face to access the labor market in addition to restrictive gender norms and discriminatory practices in the workplace, their enormous potential remains untapped.
Hence, through the adoption and concrete implementation of the Women's Empowerment Principles (WEPs), UN Women Egypt aims through this business case to show how this can be done, and to provide some insights on the business benefits that results out of that.
View online/download
Bibliographic information