The launch of the Egyptian Gender Alliance to enhance women's leadership in workplaces
Date:
UN Women Egypt has joined Vodafone Egypt, and several private and public entities and organizations in Egypt in launching the Egyptian Gender Alliance (EGA) to enhance women's leadership in the workplace, in the presence of H.E. Ambassador Soha Gendi, Minister of Emigration and Expatriates' Affairs. The alliance aims at emphasizing the significant role that women play in developing communities while providing the necessary support women need across all sectors.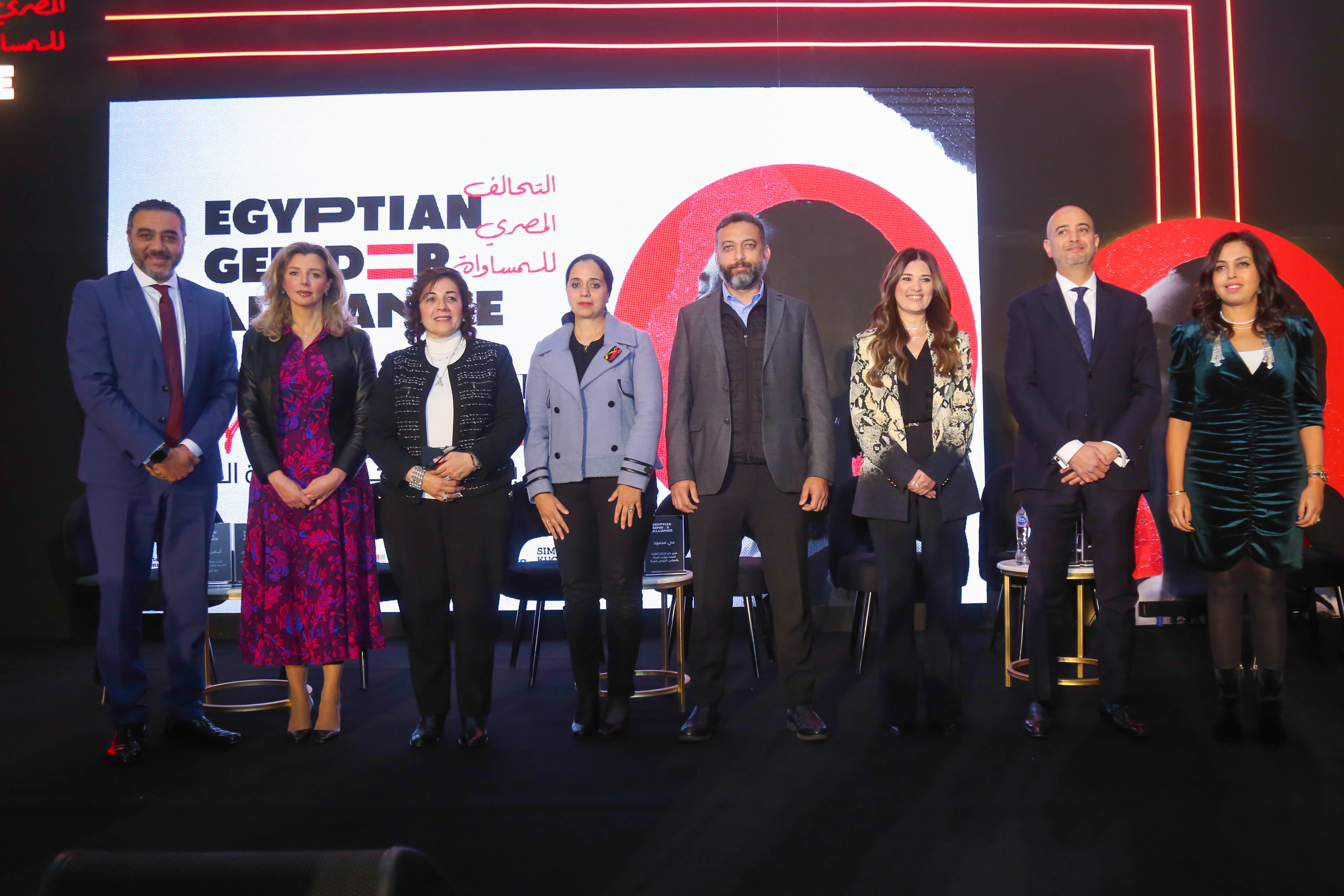 The alliance was formed in partnership with the National Council for Women, the Ministry of Communications and Information Technology (MCIT), , UN Women, Vodafone Egypt, Procter & Gamble, PepsiCo, Microsoft, Cisco, and Simon-Kucher & Partners.
The EGA was launched during a ceremony hosted by Vodafone Egypt and attended by leaders and representatives of partnered entities. Mr. Mohamed Abdallah, CEO of Vodafone Egypt, welcomed all participants, after which Mrs. Leanne Wood, Chief Human Resources Officer at Vodafone, gave an introductory speech.
The ceremony included a panel discussion, moderated by TV host, Mariam Amin, discussing women's role in all life aspects, particularly in social and economic spheres. The panel was attended by representatives of the MCIT, the National Council of Women, UN Women, Vodafone, Procter & Gamble, Microsoft, Cisco, and Simon-Kucher & Partners.
The Egyptian Gender Alliance is aligned with the National Strategy for the Empowerment of Egyptian Women, the UN Sustainable Development Goals and Egypt's 2030 Vision, aimed at empowering women economically and socially by improving opportunities. The alliance embraces and combines the joint efforts of many institutions, companies, and organizations addressing challenges that women face, reflecting the concerted efforts of various sectors to promote gender equality, empower women in workplaces and society, and enhance their social and economic independence.
The EGA Academy will provide the necessary training programmes needed for women seeking to enhance work market-competitive skills and overall leadership.