From where I stand: "The most important skill to learn is how to be at peace with yourself."
Date:
Etemad Al Sururi is a Yemeni refugee who came to Egypt a year ago after witnessing the horrors of the war in her home country. After settling down in Egypt with her sister-in law, Etemad and her husband struggled to find jobs, despite their studies and work experience. Therefore, she decided to take a different road and learn new skills. She enrolled in UN Women's vocational training course in October 2019, where she learned bakery and cake decorating – a first step to her new life.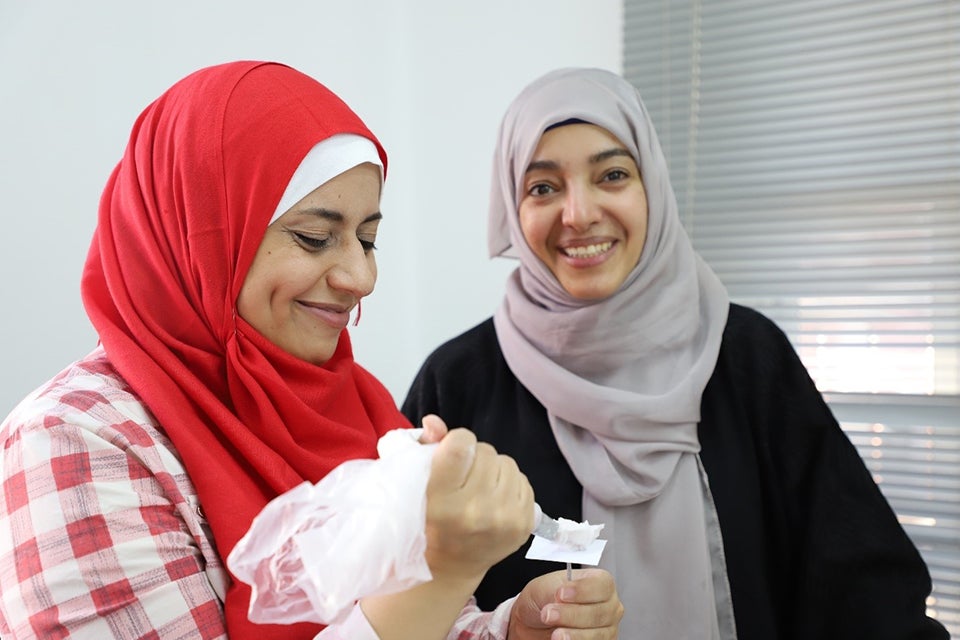 "I was working as an employee at an insurance company back in Yemen but because of the war we had to leave our jobs and our family and come to Egypt. I have a lot of certificates and work experience, but I never worked with my hands. I thought if I learn a handiwork skill, I could start my own project at home and gain money, instead of having to depend on others.
I never imagined that I would one day learn bakery and cake decorating, but with time and practice I am getting better and better. We are welcomed here, and we are treated very well, and we have all the tools and equipment we need to learn.
The course here has a very positive vibe and it is far from all the war and conflict. Before I joined the course, I was always sitting at home doing nothing but thinking of the conflict I had seen, the struggles we went through, and predicting that other disasters that could happen in the future. I was too afraid to interact with anyone in my community and I never went out or took any transportation alone. But now, the course has helped me meet new people and made me confident to learn and develop myself. The women here are all a support system for each other. I am much happier now and even my family at home have noticed how positive I have become.
This course has taught me that I need to learn new things and that there are so many skills that I could master. My next step is to try different fields and broaden my skills and expertise. But the most important skill to learn is how to be at peace with yourself."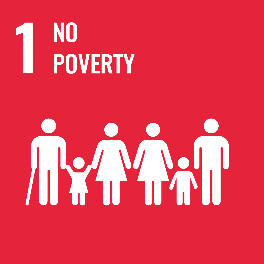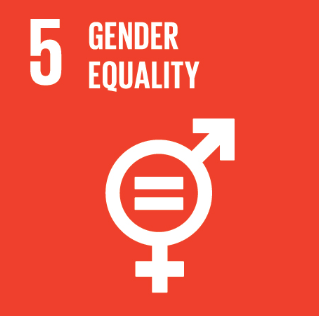 Yemeni refugee Etemad took part in UN Women's bakery and cake-decorating as well as social counselling courses offered under the Women's Leadership, Empowerment, Access & Protection in Crisis Response (LEAP) programme, which works to train refugee and Egyptian women on different skills to produce sellable products to help empower them economically. This programme is implemented in partnership with the National Council for Women, UNHCR and CARE International in Egypt, with generous support from the Government of Japan. Etemad's story relates to Sustainable Development Goal 1, which aims to end poverty in all its forms everywhere, and Sustainable Development Goal 5 on gender equality and women's empowerment.
Read Arabic