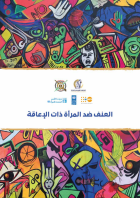 The National Council for Women released the first national study on "Violence against Women with Disabilities" in February 2022, which is one of the first studies globally on such topic. The results of the study are based on surveying 6000 recipients of "Takaful and Karama" program, implemented by the Ministry of Social Solidarity. The study presents knowledge on the different forms of violence, its underlying causes, and the ability to access services as well as the experiences of women with disabilities in Egypt, focusing on the intersectionality between gender, disability and poverty.
This toolkit is about how youth can advocate strategically for gender equality and empowerment of young women. It highlights ways in which youth can influence decision-making at community, local and national levels to achieve gender equality. An important running thread through the toolkit is on engaging young men as gender equality advocates.
UN Women Achievements Report gives a comprehensive overview on the main programmes implemented by UN Women Egypt during 2018 in collaboration with its various partners across the four impact areas: Women's Political Empowerment (WPE), Women's Economic Empowerment, Ending Violence against Women (EVAW) and Engaging Men and Boys in Gender Equality. It also features the main achievements of the programmes while highlighting the progress made under communications and partnerships.