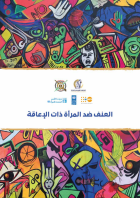 The National Council for Women released the first national study on "Violence against Women with Disabilities" in February 2022, which is one of the first studies globally on such topic. The results of the study are based on surveying 6000 recipients of "Takaful and Karama" program, implemented by the Ministry of Social Solidarity. The study presents knowledge on the different forms of violence, its underlying causes, and the ability to access services as well as the experiences of women with disabilities in Egypt, focusing on the intersectionality between gender, disability and poverty.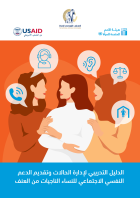 This training manual aims to build the capacity of service providers on case management and psychosocial support to women and girls' survivors of violence or exposed to its risk. This manual offers a detailed guideline for the quality principles and necessary skills that service providers can refer to and adopt to effectively respond to women's and girl's needs, develop safety intervention plans and refer them to essential services providers (legal, medical, psychosocial support) given the crucial role of case managers and service providers.
The 2020 annual monitoring report contains the analyzed data of the Egyptian Exchange (EGX) listed companies, the banking sector, public enterprise companies, and the Financial Regulatory Authority (FRA) companies. The women on boards indicator have significantly improved from 10 percent in 2019 to 13 percent in 2020, reflecting an improvement towards achieving Egypt's vision 2030 and SDG goals. The overall performance of female representation on boards indicated a positive and...