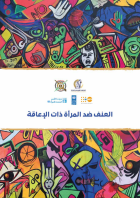 The National Council for Women released the first national study on "Violence against Women with Disabilities" in February 2022, which is one of the first studies globally on such topic. The results of the study are based on surveying 6000 recipients of "Takaful and Karama" program, implemented by the Ministry of Social Solidarity. The study presents knowledge on the different forms of violence, its underlying causes, and the ability to access services as well as the experiences of women with disabilities in Egypt, focusing on the intersectionality between gender, disability and poverty.
This brief paper jointly developed by UN Women and WHO summarizes principles and recommendations to those planning to embark on data collection on the impact of COVID-19 on violence against women and girls. It responds to the needs and challenges to adhere to methodological, ethical and safety principles in the context of the physical distancing and staying at home measures imposed in many countries.  
With many businesses struggling to survive as a consequence of the coronavirus disease (COVID-19) outbreak, loss of jobs and income and rising working poverty are a reality for many workers. This document offers (interim) recommendations for employers to mitigate the negative consequences stemming from COVID-19.