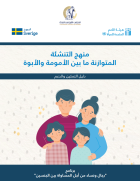 The "Gender-Transformative Parenting Manual" aims at enhancing the adoption of gender transformative practices to create more gender equitable spaces at home through challenging stereotypical gender norms and encouraging men and boys to participate in the unpaid care and domestic work; in addition to emphasizing the importance of couples' communication and promoting full access to women's economic and educational rights. It also promotes positive behavioral change through empowerment, highlighting individuals as change agents and focusing on increasing their abilities and knowledge of gender-equitable parenting. It targets national and local stakeholders in efforts to advance gender equality and the empowerment of women.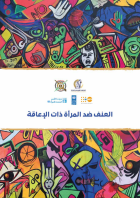 The National Council for Women released the first national study on "Violence against Women with Disabilities" in February 2022, which is one of the first studies globally on such topic. The results of the study are based on surveying 6000 recipients of "Takaful and Karama" program, implemented by the Ministry of Social Solidarity. The study presents knowledge on the different forms of violence, its underlying causes, and the ability to access services as well as the experiences of women with disabilities in Egypt, focusing on the intersectionality between gender, disability and poverty.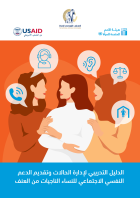 This training manual aims to build the capacity of service providers on case management and psychosocial support to women and girls' survivors of violence or exposed to its risk. This manual offers a detailed guideline for the quality principles and necessary skills that service providers can refer to and adopt to effectively respond to women's and girl's needs, develop safety intervention plans and refer them to essential services providers (legal, medical, psychosocial support) given the crucial role of case managers and service providers.