Egypt Women on Boards Observatory: 2020 Annual Monitoring Report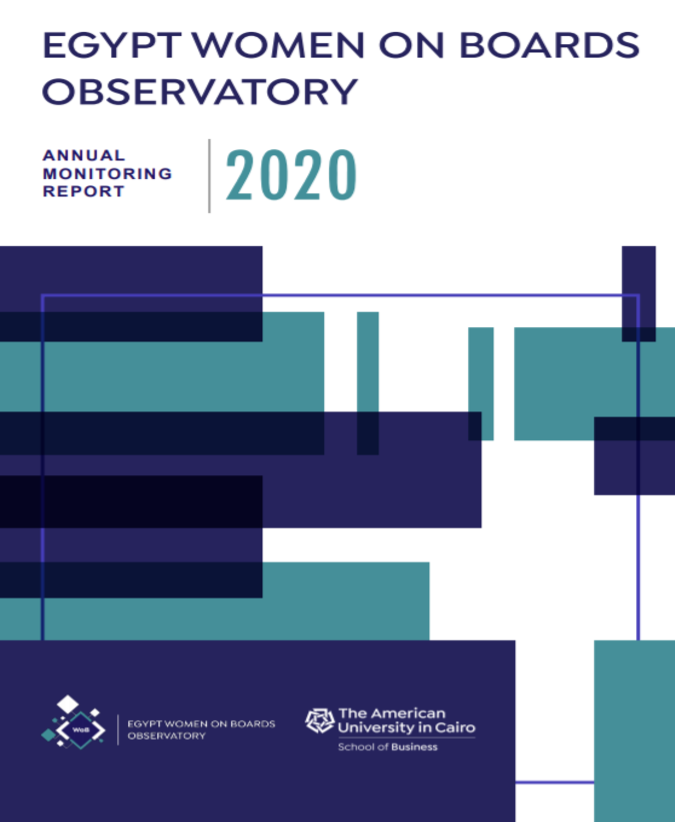 The 2020 annual monitoring report contains the analyzed data of the Egyptian Exchange (EGX) listed companies, the banking sector, public enterprise companies, and the Financial Regulatory Authority (FRA) companies. The women on boards indicator have significantly improved from 10 percent in 2019 to 13 percent in 2020, reflecting an improvement towards achieving Egypt's vision 2030 and SDG goals. The overall performance of women representation on boards indicated a positive and progressive trend. EGX listed companies marked a positive increase in women representation from 10.1 percent to 11.2 percent between 2019 and 2020. The public enterprise sector has also encountered an improvement reaching 8.7 percent in 2020 compared to 6.1 percent in 2019. The Financial Regulatory Authority (FRA) companies have also significantly improved female representation on boards, reaching 14.7 percent in 2020 compared to 11.2 percent in 2019. The banking sector has faced a slight decline in women representation on boards indicators, dropping from 14.7 percent in 2019 to 13.7 percent in 2020.
UN Women's engagement in this collaboration falls within the framework of the joint UN Women- ILO regional programme "Promoting Productive Employment and Decent Work for Women in Egypt, Jordan and Palestine", which is implemented in partnership with the National Council for Women and the Ministry of Manpower and is funded by the Swedish International Development Agency (Sida). This programme aims to promote productive employment and decent work for women in Egypt by promoting equitable policies, engaging public, private and community actors, and reducing the uneven burden of unpaid care work.
View online/download
Bibliographic information